Welcome to Stairlifts Access LTD
Thank you for taking the time to visit our site to learn more about our business and services we offer (installers of stairlift in Dublin and throughout Ireland). We strive to be the best at stairlift installation in Ireland. We've been serving Ireland now for decades and we are happy to have helped many homeowners and residents improve their mobility by installing a stairlift so they can access the whole house safely and with minimum fuss.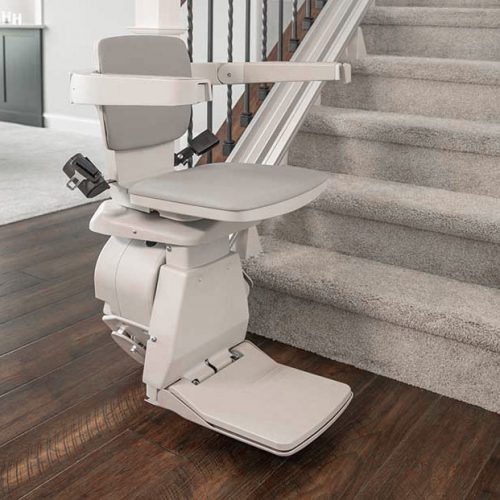 Straight stair lift are the most common type we install in Ireland. This type are installed on straight staircases. This is also the cheapest option as the rail required has no turns and can be bolted directly onto the stairs. Curved stair lifts will be needed if your staircase has any turns or bends.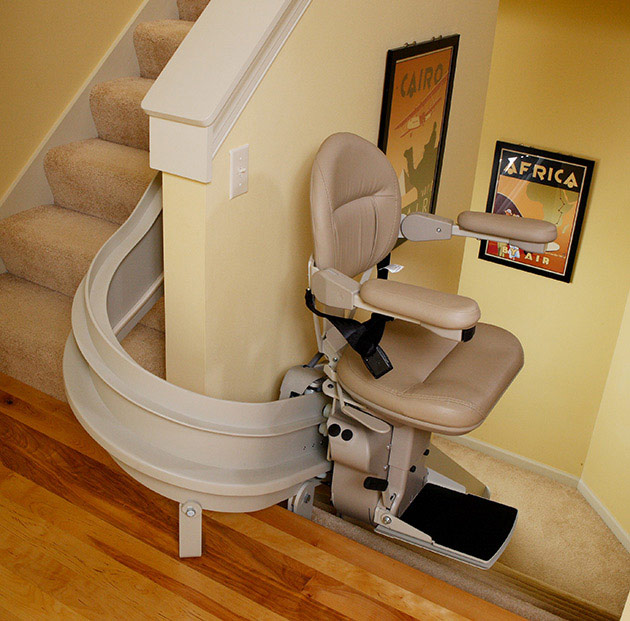 Curved stair lifts have tracks that are specifically designed to suit your staircase. Because of this a curved stairlift is more expensive that the straight option. So if possible try and get a straight one installed if the user can negotiate a few stairs at the turn. Failing that you can go for the reconditioned stair lift option.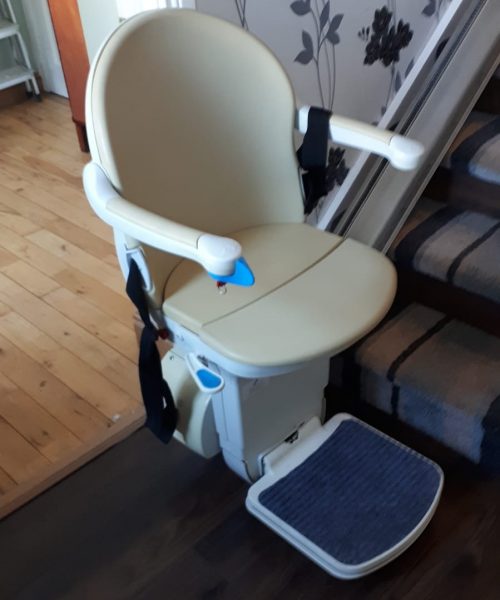 Getting a reconditioned stairlift is the most cost effective way of installing a stairlift in your home. We specialise in sourcing and installing refurbished stair lifts so the customers doesn't have to fork out many thousands on new lifts. Our large range of reconditioned stair lift come with a 1 year warranty, parts and service. Call us for a free quote.